The very first Hospice care facility in Sri Lanka, , 'Shantha Sevena' was established in 1996 in Maharagama, adjacent to the national cancer institute. It offers free palliative care for terminally ill cancer patients & comprises of both male and female wards with 16 beds each in addition to one air-conditioned private room.
Our admission process is unrestricted and free of charge with terminally ill patients being admitted to our home through referrals from a Apeksha Hospital oncologist.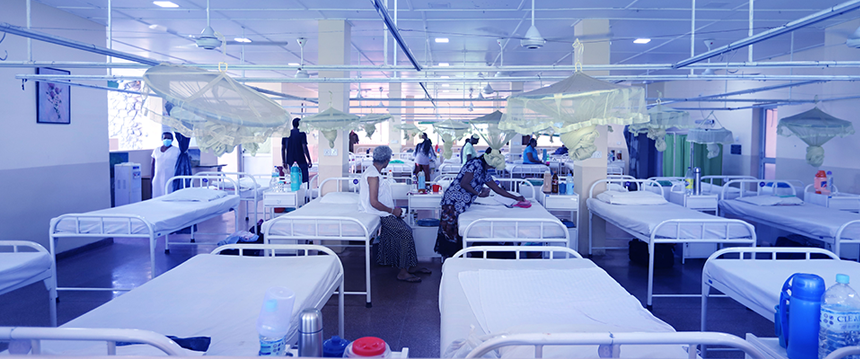 At 'Shantha Sevena' we provide for our patient's medical needs with a focus on pain alleviation and symptom control with Morphine injections purchased, when required from the Health Ministry. The wellbeing of our patients is provided for by our staff which include five qualified nurses. We provide wholesome and nutritious meals to all our patients along with our services which are free of charge.
In addition to medicines, accommodation and food, we provide for the overall wellbeing of our patients with activities such as 'bana' sermons, musical events & so forth. Patients of differing
creed & religions are in our care with freedom to practice their faith at all times. Our patients celebrate inter Alia the National New Year, Christmas , Vesak , world Hospice day with dedicated programs
The Bandaranaike Memorial Cancer Homes
The Bandaranaike Memorial Cancer Homes is a transit home & care facility for needy cancer patients receiving radiotherapy, chemotherapy or hematology treatment at the National cancer institute i.e. the Apeksha Hospital in Maharagama.
The newly refurbished 'Karl Bevan Ward' at the homes comprises of 30 beds and 3 rooms for female patients and the rest of the homes caters to male patients offering 50 beds and 5 rooms. The patients in our facility are cared for by a fully trained staff who are on-hand to provide 24hr service, and as such attendants accompany patients to their clinics at the Apeksha Hospital at all times. Accommodation, meals and our services are provided free of charge to all patients.
To raise the spirits of our patients receiving treatment we organize several activities – religious programs , donor or society sponsored gift giving during the National New Year, and Christmas, and musical programs.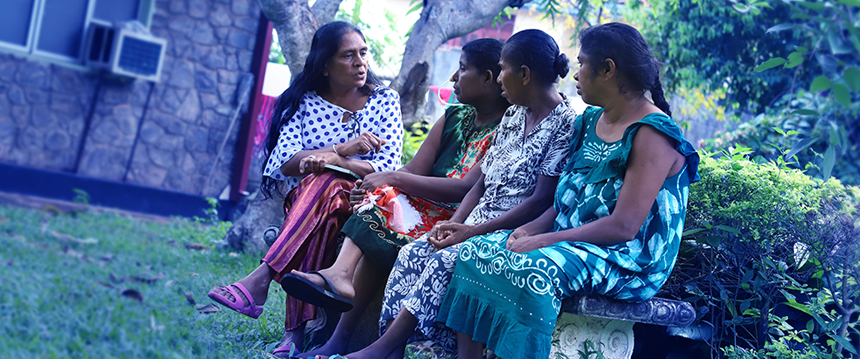 Relief & Rehabilitation
Our aim is to assist approximately 125 needy cancer patients released from hospital who are without the basic wherewithal or spirit to resume and continue their day to day lives. We provide a monthly stipened of Rs.2000 to these "outdoor" patients while those in the Colombo district are also provided basic food provisions.
Monetary assistance is also offered to poor patients to purchase vital drugs and efforts are also made to encourage and guide patients to be self-sufficient and strive to build up a means of livelihood. We have also organized the following to help these families during this difficult time.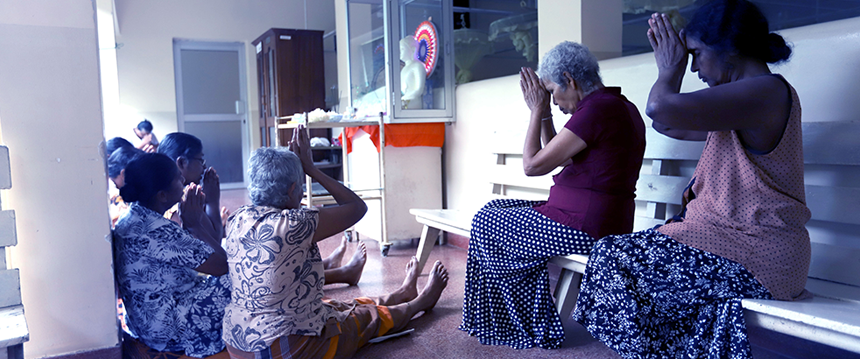 The Apeksha Hospital tea room serves tea and biscuits, Mondays through Fridays to all OPD patients who travel from rural areas.
 Financial assistance up to a maximum of Rs.45,000/-, is offered to cancer patients to purchase medicines not available at the Apeksha Hospital pharmacy.
 Every year a program is organized during the Sinhala & Tamil New Year where patients receive gifts, a food hamper worth Rs.3,000/- in addition to a monthly grant.
 A party is organized during Christmas where patients and their families indulge in games. In addition, each patient is given a gift, their children are given school supplies
and the family receives a hamper with 35 varieties of food items.
 A death donation of Rs. 5,000/- is given to the family of a deceased cancer patient who is registered on our grant list.
 Four sewing machines were donated by the Lions Club of Pelawatte to four selected patients in order for them to earn a living.
A house was constructed for the family of an 11-year-old patient with the help of donors and well-wishers, at a cost of approximately 700,000/-
Public Education & Awareness
"An ounce of prevention is worth a pound of care."
Creating Awareness and dispelling ignorance of cancer by educating our communities on prevention, early detection, and treatment.
Our main activities in this sphere include awareness programmes, conducted inter alia, at village level (women's organizations), garment factories, schools, tri-forces and police personnel, corporate sector, and publications.
We also conduct a monthly poly clinic, operating a charity Op-Shop for the dual purpose of funding and creating awareness via distribution of publications and leaflets.